We're thrilled to be able to work on another TV commercial for Darlie. In comparison to our first project for Darlie, this time it's 15 seconds of full-on 3d animation. And we couldn't be happier doing it once again for the talented folks at Muse Post.
Everything in the sequence was modeled from scratch. We paid special attention to the mugs; They had to look exactly like the original items, but we still wanted them to stand out since they were the 'heroes'.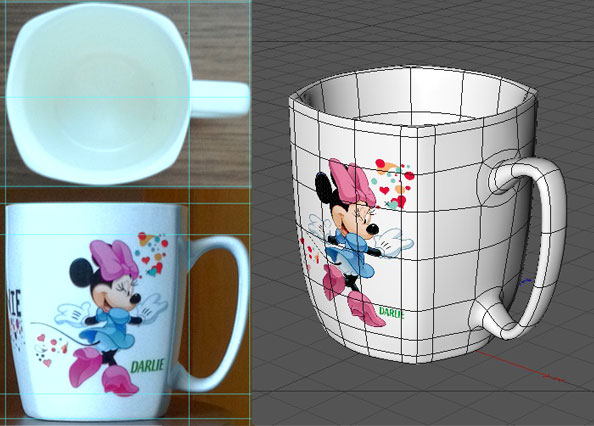 Left: Photo references of the actual mugs. Right: The 3d model.
Ultimately, a combination of lighting and texturing techniques helped to give them a 'glamour glow'.
We loved this project, and can't wait for more!