Here's an effects sequence of the fantasy genre. Building a real physical set for this would not be cost-effective or efficient. Once again, virtual sets and 3d CG make a shot like this far more manageable and controllable.
The process begins in Photoshop, where the full environment is first designed and assembled in a 2d environment. In Photoshop, the scene is composed from various photographs, tweaked and colour corrected and painted over to create the final look. From there the 2d matte painting is used in Cinema 4d for camera projection to create a 3d camera move. This creates true depth and parallax that a simple pan and zoom on a still image cannot achieve.


Left: The raw Photoshop composite, before colour-correction and paintover. Middle: The Photoshop painting projected in Cinema 4d. Right: The final composite from After Effects.
In the painting stage, attention to detail is crucial in order to seamlessly marry all the visual components together into a single cohesive image. Subtle touches such as dirt and grime and weathering help to make the final shot believable.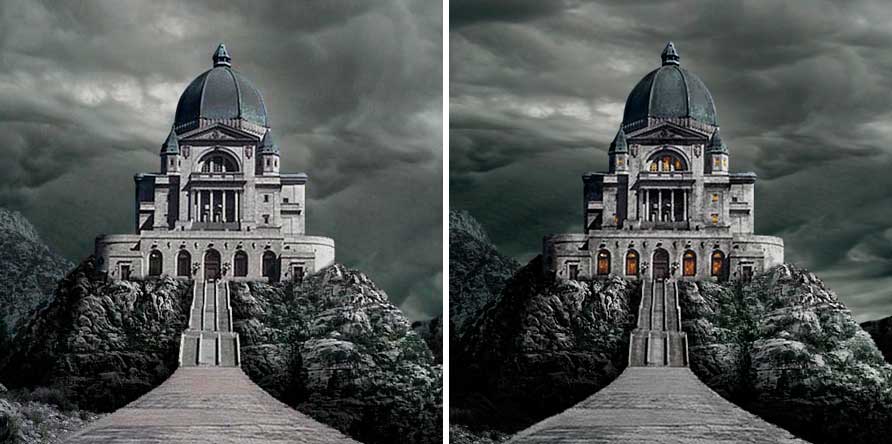 Left: The castle looks unbelievably clean. Right: Lots of dirt and weathering painted over makes it look old, and more menacing.
This pic below shows the final 2d matte painting out of Photoshop.