The tiny scale of some of the cables made them extremely difficult to handle.
Sometimes, an actual physical product just doesn't look good when photographed. Case in point: These fine, intricately woven electrical cables. The real thing, even when handed to an expert product photographer, would still reveal certain physical flaws and imperfections in close-ups. Thankfully, the discerning eyes at Kaleido Marketing felt exactly the same way, and wisely advised their client to seek a better alternative.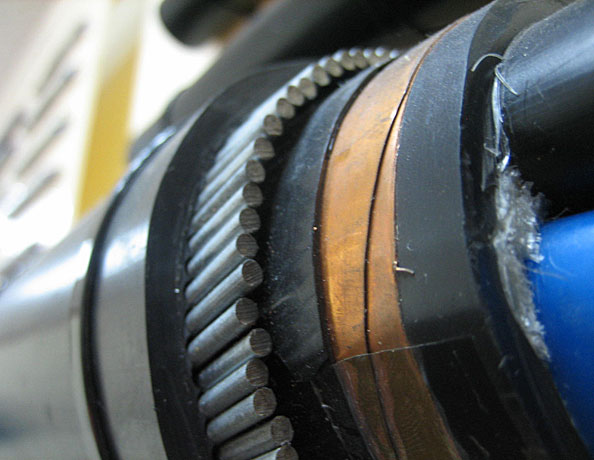 Imperfections such as the alignment of the metal shielding, the rough edges of the cable sheaths, looked unappealing in close-ups.
The solution: 3d CG renders.
Unlike the real cables, the virtual products can clearly illustrate the various material properties, even at extreme close-up angles.

The CG renders were clean and blemish free, even up close.
The CG cables were modeled according to technical specifications provided, and because of the modular structure of the CG models, we could mix and match assets to create over 50 variations of cables assemblies.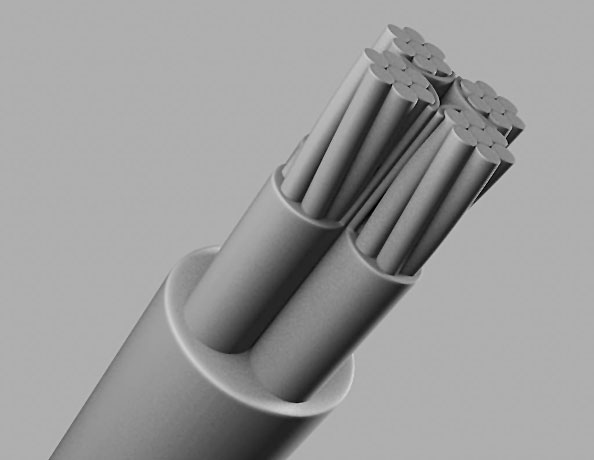 An untextured CG model of a cable assembly.
Another clear advantage of using CG was that the cable components would be easily positioned and 'posed', as opposed to the real cables, which had all these tiny, fine wires that were extremely difficult to get into the right position to photograph.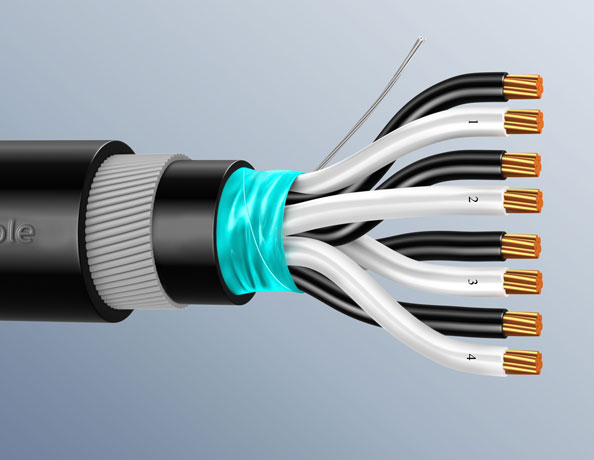 It would be very difficult, if not impossible, to lay out the real product in such a manner.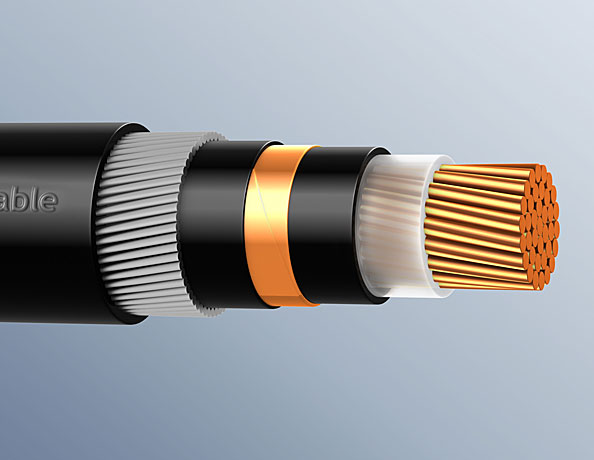 The default clean, perfect look of a CG render is ideal for this job.