Nothing will be impossible for you!
If you need graphic design, web design, digital animation or brand identity design services for your company or new business idea, you've come to the right place. Mustard Seed Creative is an experienced and dedicated creative team based in Singapore. We may be small in size but definitely big on creativity and passion. You can trust us to help you bring your marketing visions to life.
Creating your identity
From your logo and tagline to stationery and brochures, building a company website, or crafting an ad campaign–we take great care in in the process of creating your brand.

We're obsessed with design
We fuss over every detail, every colour, every letterform. Whether designing for print or screen, we lovingly craft every pixel to make sure that your brand and your product will stand out among the competition.
Put your message in motion
We have a tremendous passion for art and technology. We love creating photorealistic CG images, high-quality digital characters, animated TV commercials or explainer videos for your products and services.
You'll appreciate our core values.
We believe in honesty, excellence and integrity. We trust in our God-given talents and abilities, and face every challenge as an opportunity to flex our creativity.
Honesty
Being true to others and ourselves under all circumstances—it's at the heart of our business.
Achieving Excellence
You'll always receive our best. Because we simply love what we do, and won't stop till it's perfect.

Integrity
Dealing fairly with all our clients and business partners is the key to happy relationships.
A multi-disciplinary team to meet your diverse needs.
Whether you need an app icon or a full visual identity revamp, our team is equipped with the experience and expertise to deliver.
The Boss
Andrew Phang

Founder / Creative Director
Andrew's career began with the emergence of desktop publishing and pre-press in the early 90's — with a Macintosh 512K and an Apple Imagewriter. He has two decades of experience in conceptualising, designing and art directing above and below-the-line advertising campaigns, interactive and online media. Andrew has served government agencies and international clients such as The National Heritage Board, Starwood Hotels & Resorts, Singapore Airlines and The Discovery Channel, as well as SMEs and startups.
As a Creative Director, he has mentored art directors, designers, writers and editors, and helped agencies to pitch and win major accounts and creative awards. Today, he regularly shares his experience with students as a part-time lecturer in local art schools.
As an educator, Andrew's greatest passion is to bridge traditional and digital art—to fuse art and technology, and draw the best from the old and the new.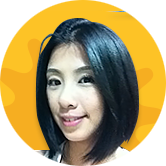 The Slavedriver
Sara Tian
Art Director
Sara loves converting briefs to creative pieces of art. She received her Diploma in Visual Communications from the Nanyang Academy of Fine Arts. Her creative experience for the past 13 years includes being a stylist and a casting producer for TVC and print ads, a designer and suit for both local and regional agencies.
Sara has worked with clients from food & beverage, education, finance, hospitality and retail industries. Her passion and drive is so evident that our clients have affectionately named her 'The Slavedriver'.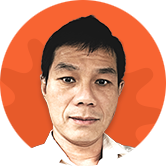 The Go-to Guy
Richard Lee
Production Manager
Richard graduated from the Baharuddin Vocational Institute in Basic Print & Graphic Reproduction in 1988, where he was trained extensively in the art and science of colour.
In early 1990s, he worked at Lee Colour Separation, the first separation company to use a colour scanner DC-300. He later worked in advertising agencies as a Production Manager.
Richard is our resident guru in digital printing, with the rare ability to see colour 'by the numbers'.
Think we make a good match? Let's collaborate!